Quick Drain Unblocking
Professional Drain Services
Expert Plumbers Drain Unblocking
Emergency Drain Unblocking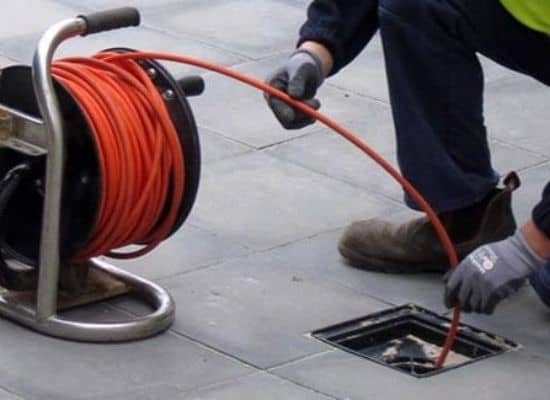 ---
Do you have blocked drains? We can help you with professional and effective drain unblocking services by expert plumbers.
Whether it's your outside drain, toilet, sink or basin, we have the right equipment to quickly fix the problem for you.
We do quick call-outs throughout South Africa.
Our Services
Plumbers Network operates throughout South Africa. and we specialise in the following drain unblocking services:
General drain unblocking
High pressure drain cleaning
Root extraction
24/7 Emergency drain unblocking
CCTV drain inspection
General Drain Unblocking
Here at Plumbers Network, we've seen all kinds of blocked drains and nothing fazes us.
Our team consists of plumbers who have specialised in drains and we will diagnose the exact problem promptly.
Your drain blockage will soon be a thing of the past, so contact us here to book a call-out!
High-Pressure Drain Clearing
For more severe drain blockages, we use specialised high-pressure drain clearing equipment.
Although it is strong equipment, it doesn't damage your drains at all.
If you're unsure if you need general drain clearing or high-pressure cleaning, give us a call and we'll let you know!
Root Extraction
Roots from trees and shrubs can sometimes become embedded in your drain and cause a blockage.
If your drain is blocked and is close to a large tree or shrub, you might need professional root extraction.
Using our own hi-tech equipment, we will professionally remove unwanted roots in your drain and get your plumbing working properly again.
Click here for a call-out!
24/7 Emergency Drain Unblocking
If you find that your drain problem suddenly becomes a serious problem in the middle of the night or on a public holiday, don't hesitate to call on us!
We offer 24/7 call-out services and will come to you no matter what time of day!
CCTV Drain Inspection
Sometimes the source of drain problems is difficult to diagnose.
When this happens, we use state-of-the-art CCTV drain equipment to check what the problem is. After this, we can easily detect what is causing your drain blockage and take the appropriate action.
How Do I Know If My Drain Is Blocked?
Here at Drain Unblocking Pros, this is a question we get often. Below are the common signs your drain may be blocked:
Draining is slow. One of the most common signs of a blocked drain is slow draining from the plug. After using a plunger, if it doesn't clear, call us!
Bad smell from drain. Bad smells coming from drains could mean trapped food that is slowly rotting. Don't allow your home to become a health risk – give us a call now!
High water level in toilet. If your toilet's water level is higher than normal, it's often because of a blocked drain. If the toilet is overflowing, the problem could be more serious. Don't delay and call us now!
Gurgling noises. A gurgling sound usually means that air is trapped in the drain and needs to be released. We can get this sorted quickly and professionally.